He studied Lal Kitab deeply to reveal its hidden secrets. The uniqueness of Lal Kitab is that its remedies are simple and can be done by an individual on his or her own self without the help of a priest. He carried deep research on Lal Kitab and applied its concepts to various horoscopes in his data bank. He started giving consultations which benefited a large number of people both within and outside India. This resulted in foundation of Lal Kitab Astro Centre (LKAC) and today people both within and outside the country consult him for removal of their problems in marital life, education, health, career, financial prospects and other issues. He is known for his in-depth analysis, accurate predictions and simple and effective remedial measures.

Acharya Ji in his own words shared that "Astrology is not just an art of fortune telling. It is driving our life through free will which God has given us in a positive direction so that we can explore our hidden strengths and capabilities". Acharya Ji through the use of simple remedies suggested by Lal Kitab has changed the lives of many people. Acharya Ji says, "Our horoscope contains possibilities of growth which only an expert astrologer can unveil". It is for the astrologer to look at such possibilities and suggest remedies that can make life of the client better.

His passion for gaining expertise in astrology profession resulted in his learning Numerology and Vaastu also. He also learnt Reiki which is a Japanese technique for stress reduction and relaxation. It increases the efficacy of healing process in medical cases. Today the efficacy of remedies suggested by him and popularity he got in the market is a result of his interests in psychology, philosophy, ayurveda, naturopathy, tantra and so forth. The remedies suggested by him are not bound by a particular religion and that is why we have clients from across the globe. All the yantras, materials and gemstones provided by our centre are energized in his divine presence so that they yield maximum benefits for our clients.

Looking at his command on the subject many people approached our centre for studying Lal Kitab and Numerology under his guidance. Today our students are successfully using the techniques of Lal Kitab and Numerology in their respective spheres learnt from Guru Ji. He has written a book also on Lal Kitab titled as "Lal Kitab Astrology Simplified - a guide to learning Lal Kitab and its remedial measures." This book is a must read for every person interested in learning Lal Kitab. The basics of Lal Kitab along with predictive principles are explained in this book in detail.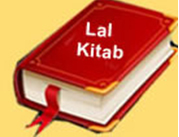 Please come forward and meet him for personal or phone consultation by prior appointment.