I have discussed the position of sleeping planet and sleeping house and hope it would help in clarifying this important concept.

Saturn its aspect on different houses of horoscope as per Lal Kitab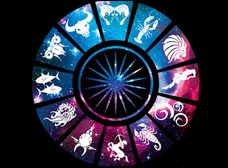 Lal Kitab has its own unique system of analyzing the impact of Saturn in different houses of the horoscope. If Saturn is sitting in permanent house of Jupiter (2,5,9,12) it will not give bad impact. Lal Kitab says that Saturn would write the decision relating to a native on a paper which signifies Mercury after hearing the arguments of Rahu and Ketu. Rahu is treated as prosecution witness and Ketu is treated as defence council. Saturn is the Judge who gives the final decision after hearing both sides on judicial basis.

In this post, I am highlighting an important aspect of analyzing the impact of placement of Saturn through its aspect on different houses of the horoscope. Saturn is regarded as vision power of eye or power of seeing in Lal Kitab and its aspect in Lal kitab is different from Vedic astrology aspects. In Vedic astrology, Saturn is given aspect of (3, 7, and 10) but in Lal Kitab aspects are different. In this post, I am discussing the aspects of Saturn on different houses and its impact in brief as per principles laid down in 1952 edition of Lal Kitab.

Saturn will have an aspect on different houses in the horoscope as discussed hereunder:

If Saturn is placed in Khana Number/House Number 1, then it will see planet in House Number 7 and relatives associated with this house with one eye.

If Saturn is placed in House Number 2, then it will see planet in House Number (8 and 12) and relatives associated with this house with two eyes.

If Saturn is placed in House Number 3, then it will see planet in House Number (5,9,11) and relatives associated with this house with three eyes.

If Saturn is placed in House Number 4, then it will see planet in House Number (2,8,10,11) and relatives associated with this house with four eyes.

Whenever Saturn is placed in House Number 5, it will be blind snake but if House Number 10 is vacant or House Number 10 has Jupiter or Ketu in it, then it will not have an adverse impact on children. Please keep in mind that Saturn in 5th house is treated as a "children eating snake" implying its negative impact on progeny for native. However if there is a planet in 9th house and a child takes birth on the day of planet sitting in 9th house, then it will not have an adverse impact on such child. For example, if Mars is sitting in 9th house and Saturn is in 5th house. In such case, if a child is born on a Tuesday which is a day of Mars, then Saturn will not negatively affect such child.

In Sixth house, Saturn is considered as a blind snake who is not able to see in night especially when House number 2 is vacant. When Saturn sits in 6th house, then as per Lal Kitab it has an aspect on 2nd house and even when a friend of Saturn is sitting in such house, it can have a poisonous bite on such planet. For Saturn 6th house native it is advised that whatever work he or she will do in night, it will prove to be useful as Saturn manda impact would not be present in such case. A unique aspect of Saturn in 6th house is discussed in Lal Kitab. It says that Saturn 6th house native would prove to be useful for his or her parents in time of need especially when Rahu is in 3rd or 6th house.

Saturn in 7th house is treated as capable of throwing dust in eyes of air especially when it is established (kayam) in horoscope.

In 8th house, Saturn is treated as having an oppressive eye of death especially when house number 3 have malefic planets or it is vacant

In 9th house Saturn is treated as an eye which has the power to create greenery in burnt out place also especially when friendly planets of Saturn are in 2nd house.

In 10th house, Saturn has an eye which can see all the four sides and it looks at 2nd, 3rd, 4th, 5th house planet and relatives associated with it.

In 11th house, Saturn is the eye of an innocent child especially when House number 3 contains Rahu or Ketu or House Number 1 has friendly planets to Saturn.

In 12th house, Saturn has the power of changing the fortune of native through its eye and it can give inhabitation & population to place where there is no presence of people especially when house number 2 has friendly planets to Saturn or Mars and Venus are established.

NI have discussed the impact of aspect of Saturn on different planets, houses and relatives associated with them in brief. These are the very special points that need to be kept in mind while predicting about a horoscope or prescribing remedies. In the future posts, I would share some more principles of Lal Kitab which will improve your predictive abilities.

Now coming to the remedies for Saturn, it is necessary to first of all carefully analyze the position of Saturn, Rahu and Ketu in the horoscope. Please keep in mind that Saturn does not give malefic results through it, rather it gives its malefic results through its agent Rahu and Ketu. So analyzing their position is very crucial before predicting Saturn results. If Saturn has become manda in the horoscope then it will give effect of Rahu and Ketu also if they are sitting to the right or left of Saturn. There are many astrologers who do not have sound knowledge of Lal Kitab and they ask people to donate Saturn related articles or sometimes ask them to bury Saturn articles in deserted place or in a grass land. I would advise you to be careful while doing these remedies as they may result in loss to you also. This is the reason I am not suggesting any general remedy in this post because it may prove detrimental to you.

Special precautions for Native with Venus in 7th house in Lal Kitab Partnership with in laws would result in financial losses and destruction of marital life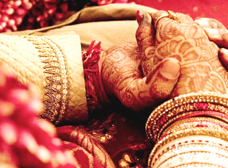 Today every person wants to attain success, prestige and monetary gains. Many times a person starts business in partnership with relatives, friends, in laws etc. I would suggest all of you to book a specific Lal Kitab consultation with an expert in Lal Kitab Astrology before entering into partnership with anyone for starting a new business or expanding an existing one. The reason for this is that a good Lal Kitab astrologer depending on the position of planets in your horoscope may suggest some precautions that need to be kept in mind before choosing a new business or before collaborating with someone for this purpose. It is sensible also to book a specific consultation before entering into partnership because you are putting your hard earned money at stake and right advice at the right time can save you from lot of troubles in the future.

In this post I am dealing with a specific precaution for a native with Venus in Seventh house. Venus in Seventh house is considered to be giving very good results as it is its own permanent house in Lal Kitab. Lal Kitab 1952 edition deals with a specific precaution for a native with Venus in Seventh house. The precaution is that a native whose Venus is in Seventh house does business in partnership with his in laws whether it is his father in law, brother in law or any other relative from the side of his wife would be detrimental for financial condition of the native and it will also ruin the marital life of such native.I have seen in many horoscopes that where a native with Venus in Seventh house with an intention to work with own persons enters into partnership with in laws it results in problems. These problems may depend on the planetary combination like it may result in tax related issues, permission related problems, workers related problems etc. Subsequently it starts affecting marital life of native also. Therefore, a native with Venus in Seventh house is advised not to enter partnership with in laws and if in any case such partnership has already been entered, he is advised to terminate such partnerships. This precaution would help the native in maintaining good relations with his in laws and it will be good for the financial position of native also.
Astrological Significance of Tying Kalawa or Mauli (WHY WE TIE MAULI IN HAND)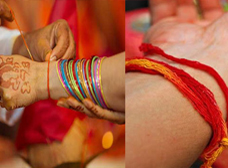 Many people wear mauli but they do not know the real significance of putting mauli. In this post, I am discussing the true significance of tying mauli in hand. I am not just discussing the astrological significance of wearing Mauli but I would also discuss its scientific and religious significance also.
The literal meaning of Mauli in Sanskrit is 'crown', which means "above all". It is a cotton thread which is spun in a yarn. In Hindu culture, Mauli or Kalawa is tied on the hand in almost all puja and cultural occasions. It is a Red & Yellow colored thread, which is usually tied in hands of man and woman both. It is known as 'kalawa' also as it is tied on wrist (kalai). Before doing anything important like starting business, construction of house etc people used to do yagna (puja) where a "mauli" was used to be tied and resolutions were used to be taken at time of tying the knot. Thus tying mauli or kalawa is an important tradition which signifies that someone is doing an Anushthan, Puja or any mangalik work. The person who is doing any auspicious rites and rituals ties it to the person who is getting it done and vice versa.
Scientific Significance – I would start my discussion about importance of tying mauli by discovering scientific logic behind it. According to Human Anatomy, our wrist is covered with a web of veins. Our body has 72,000 veins. Almost all the prime veins pass from the wrist only. In Ayurveda, there is a theory called as the 'Tridosha Theory'. According to this theory, our body consists of three dosha (Faults) namely Vaat (Wind), Pitt (Bile) and Kapha (Phlegm). Vata or vayu, the impulse principle is necessary to mobilize the function of the nervous system. Pitt or bile is useful in digestion and supply of blood and energy to various parts of the body. Kapha or phlegm is the carrier of nutrients into the arterial system. So, tying three knots, the kalava creates enough pressure on these naadis, each to keep your body free of any disease related to these three constituents. When Mauli is tied around the wrist it activates the nerves center and helps in improving the blood circulation which balances the Tridoshas. It also helps in keeping the negative energies away from our aura and acts like a protecting shield. As a result immunity of body increases. If we see it from the point of view of Acupressure also, it can be seen that when Mauli is put on wrist it regulates blood flow which in turn improves immunity.
Religious Significance – According to the ancient Hindu scriptures, it is said that Lord Vishnu incarnation Vamana tied the 'Raksha (protection) Dhaga (Thread)' on the wrist of King Bali to grant him with the boon of immortality. Since then, the ritual of tying Mauli has been practiced. The three rounds of Mauli denote Trinity (Brahma, Vishnu and Mahesh) with their consorts who bless the wearer with courage, knowledge, health and wealth. It is also believed that mauli helps the wearer in getting protection from evil eye and negative energies.
Astrological Significance – By wearing Mauli on the hand, an individual is able to improve blood circulation leading to improvement in his or her health. Blood in our body is seen by Planet Mars but as blood has liquid component of water in it, it also includes Planet Moon along with it. When an individual wear Mauli, it improves both Mars and Moon in the horoscope. Mars is the planet of courage and through putting mauli, an individual is encouraged to fulfill his or her resolution or deep desire. In a way, Mauli acts as a reminder to the individual that he or she needs to fulfill his or her resolution. Thus apart from improving planets of the individual, it also leads to improvement in an individual psyche also. Finally, with improvement in blood circulation, planet Sun is also improved as Sun is associated with pressure of the blood.
Correct way of putting Mauli – There are different practices that are being followed in Hindu traditions. Mauli should be worn by males on the right hand while it is worn by females on the left hand. While putting mauli, your fist should be tight and the other hand should be on your head.

Exploring mysteries of Lal Kitab - Precaution for native with Mercury in 5th house (Voice of a saint/fakir)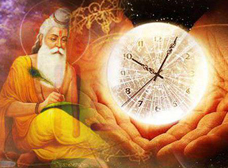 There are many systems of astrology but Lal Kitab is unique among them as it works on the principle of doing good deeds for the welfare of society. This result in improvement in planets associated with our actions. Pandit Roop Chand Joshi Ji has written in Lal Kitab, "Kar bhala hoga bhala, aakhir bhale ka bhala". It implies that if you do good works, you will receive favors from nature and a good person has good result of his good deeds. It is the law of nature that if you do good works, they will return back to you in the form of goodness and if you do evil deeds, they will also come back to you in the form of evil.

On the same premise, today I would discuss results of Mercury in 5th house which is termed as "Faqir ki Awaaj" (voice of a saint) in Lal Kitab. Whenever Mercury is sitting in 5th house, a specific precaution is given to the native. Lal Kitab says that if a person with Mercury in 5th house spontaneously gives a blessing to other person, it is highly possible that such blessing will prove true. Similarly if such native curses other person in a spontaneous moment suddenly, the possibility of such curse becoming true is also high. It is important to point out here that Lal kitab says that tongue (jubaan) creates a difference between a human (insaan) and a brute (haivaan). So if Mercury 5th native speaks something bad for another person in a fit of rage or moment of anger spontaneously, it can prove to be disastrous not only for other person but such curse will also adversely affect the native also. So to bless others and wishing good luck for others would give the native with Mercury in 5th house good results while saying harsh words or cursing others would damage others as well as the native also. So such person is advised to bless others so that others can prosper and at the same time he will also receive good results.

So, check your horoscope to see whether your Mercury is in 5th house and if it is in the 5th house, then ensure that you bless others for their prosperity and you will also continue to prosper.